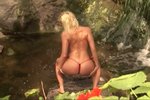 The blonde chick loves nature and the spring water at the waterfall is just a refreshment ! Her nipples are stiff because she becomes horny and hornier...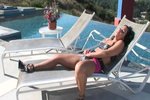 With the whole hand inside the panties she gets slowly but surely to the climax...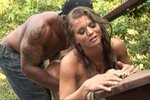 The beautyful women strips off all of her clothes and a heavily muscled black Poolboy starts to rub her breasts with relish...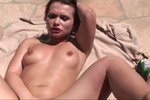 Hot brunette named Katja likes SEX at her private pool in the garden! Wanna visit me?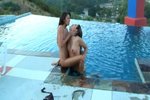 The girls do not need anything else than a cool pool to get in sexy mood! The cool water makes them really horny and the nipples stiff...