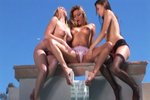 The sun makes them weak-willed. Three horny girls with big boobs at the pool in a sexual mood ...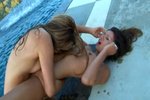 At the pool are two girls forth about each other and explore their nude bodies with their tongues...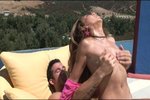 The asian babe wants to have sexual intercourse with the horny guy...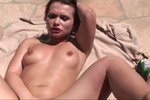 Hot brunette named Katja likes SEX at her private pool in the garden! Wanna visit me?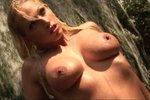 Hot blonde takes a extensive shower at the waterfall. She starts to explore her body with her fingers and do not notice that somebody observes her...