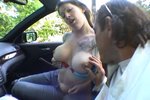 The horny car driver sucks the nipples of his girlfriend really stiff! Mmmmh...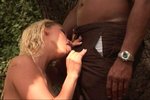 She goes directly onto knees as she beholds these strong man. No questions any more, just pure emotions...
Under the waterfall, the blonde beauty wears a red bikini and is ready for a sexy shower...Wanna see my tits?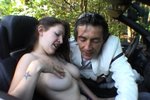 Hot chick loves to drive convertible as co-driver! She relaxes and shows her horny tits...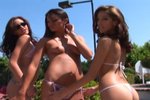 Three beautyful girls,Tailer Jenna and Bobbi, at the pool are getting horny and hornier! The sun sustains to this fact...