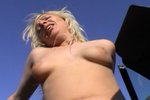 Unrestrained scenes of sexual practices of a hot blonde and a horny guy are taking place on the driver seat of the convertible...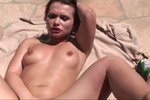 Hot brunette named Katja likes SEX at her private pool in the garden! Wanna visit me?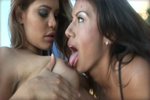 Two hot lesbians are licking their nipples to ultimate stiffness at the pool...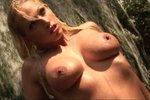 Hot blonde takes a extensive shower at the waterfall. She starts to explore her body with her fingers and do not notice that somebody observes her...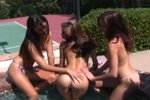 Tailor Rain and her girlfriends Jenna und Bobbi hanging around the pool. Her asses and boobs are very sexy and willingly...