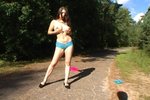 On a forest trail a hot brunette gets almost naked and shows her extreme huge boobs...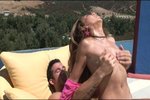 The asian babe wants to have sexual intercourse with the horny guy...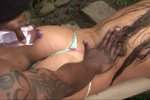 This woman knows what she wants: After a refreshing bath in the pool she gets oiled by her black lover...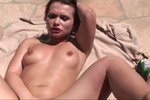 Hot brunette named Katja likes SEX at her private pool in the garden! Wanna visit me?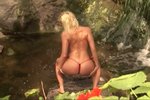 The blonde chick loves nature and the spring water at the waterfall is just a refreshment ! Her nipples are stiff because she becomes horny and hornier...